What is Bronchitis? Homeopathy Treatment for Bronchitis.


Bronchitis is inflammation of the breathing tubes, which carry air to and from your lungs. These are the airways called bronchi. This inflammation leads to the production of too much mucus and other changes. There are two types of bronchitis – Acute and Chronic. In this blog, you will know about Homeopathy treatment for Bronchitis by Dr Rafiqul Hasan.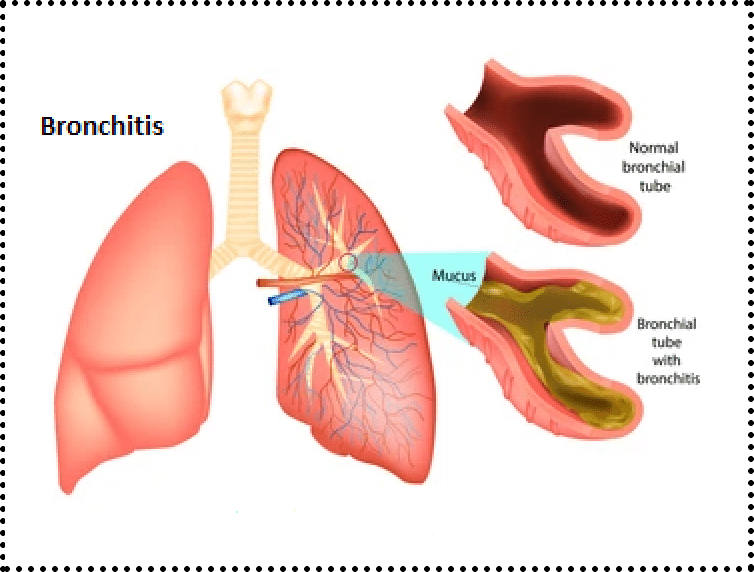 What is Chronic Bronchitis?
Chronic Bronchitis is long-term inflammation of the bronchi. It is a type of COPD (Chronic Obstructive Pulmonary Disease). COPD is a group of lung diseases that make it hard to breathe and get worse over time. It is common among smokers. People with chronic bronchitis tend to get lung infections more easily. They also have episodes of acute bronchitis, when symptoms are worse.
Symptoms of Chronic Bronchitis:
Frequent coughing or a cough that produces a lot mucus.

Wheezing.

A whistling or squeaky sound when you breathe.

Shortness of breath, especially with physical activity.

Tightness in your chest.
Causes:
Smoking cigarette is the main cause. Pipe, cigar, and other types of tobacco smoke can also cause chronic bronchitis, especially if you inhale them. Exposure to other inhaled irritants can contribute to chronic bronchitis. These include secondhand smoke, air pollution, and chemical fumes or dust from the environment or workplace.
How a patient suffering from Chronic bronchitis recovered through Homeopathy treatment.
Abdus Salam, 31 yrs of age came to consult me about his cold and persistent cough, wheezing, and breathing problems. The patient had fatigue, sore throat, nasal congestion, and chest pain due to a persistent cough and was suffering for 3 years.
Abdus used to cough on the slightest exposure to cold weather or when he drinks chilled water or eats cold food. He likes spicy and salty foods. He has a strong fear of dogs. Because of the above symptoms, I took three rubrics from Kent repertory i. e. Fear of dogs, desire for salt, and tendency to take cold easily. After repertorisation only Causticum and Tuberculinum came out.
I gave Tuberculinum 200/4 doses followed by sac lac for 14 days depending on the strong family history as both his parent had tuberculosis. And the patient had not contacted me for 4 yrs.
After 4 years he contacted me again with the same set of symptoms and I just repeated the same medicine and again he kept silent for a few years. Of late he came to me with another patient and reported to say he has no problem after the second prescription. He has been fine till recently.


Check out all the case studies of homeopathy treatment by Dr Rafiqul Hasan.